Translating…
It was a night of celebration in Cape Town with Roger Federer and Rafael Nadal playing their first match in South Africa. Their match raised a sum of US $3.5 million for the Roger Federer Foundation and the event succeeded beyond Federer's expectations.
In the midst of all the elation in the Cape Town stadium, Federer reflected up his Grand Slam goals. The Swiss maestro disclosed that he's completely fine with his arch-rival Nadal surpassing his record of 20 major titles. However, simultaneously he also aspires to win one more Wimbledon, making a cumulative sum of nine grass-court major titles. 
"
We're all so happy with the careers that have exceeded all our expectations" – Roger Federer
"The good thing about tonight is that he [Nadal] cannot catch me. I'm very relaxed," Federer joked at the exhibition in Cape Town.
"What he has achieved in his career, or Novak for that matter, myself as well… We're all so happy with the careers that have exceeded all our expectations. I hope I can still play for a bit longer," Federer said. "We'll see how much more. But there's still lots to look forward to. In my dreams, I never dreamed this far. I hoped to win just one Wimbledon. If he [Nadal] catches me, it's OK."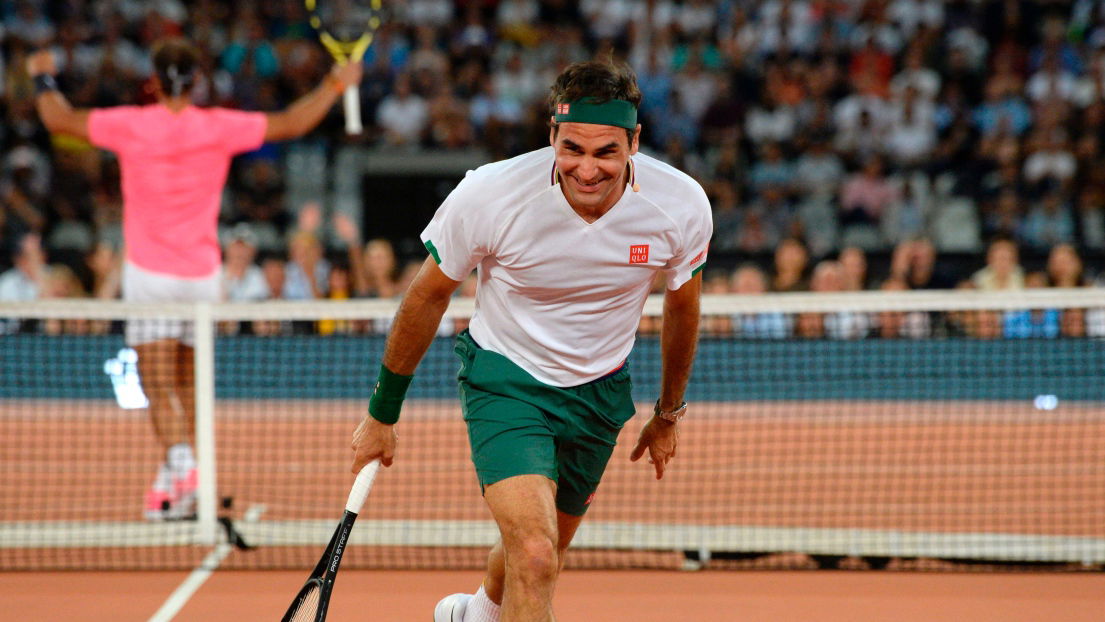 Presently Federer is leading by one, in terms of their Grand Slam count. Nadal who rests on number 19, might equal Federer's record on his favored surface of Roland Garros in the month of May-June this year.
In the current era of tennis, Grand Slam tally of the 'Big Three' is one of the dimensions of tennis that gain the maximum attention. And the major title race amongst  Roger Federer, Rafael Nadal and Novak Djokovic is heating up as each one of them coming closer and closer to each other.
In Cape Town, the 'Fedal' match witnessed a record-breaking 51,954 spectators. It remarked a new world record for a tennis match.
Read More – WOW! Roger Federer and Rafael Nadal Create World Record in South Africa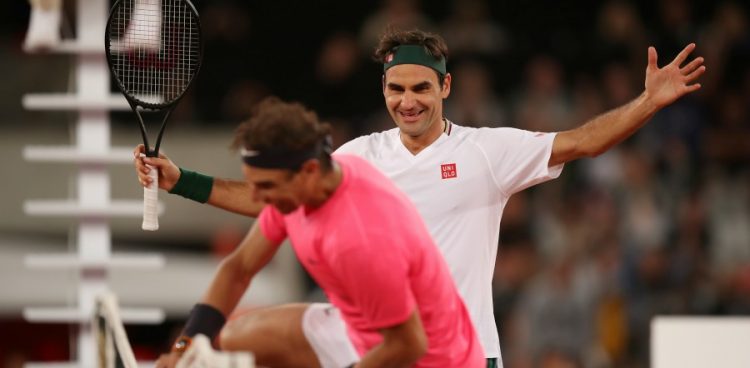 The Spaniard Rafael Nadal was awestruck with the amazing tennis audience in the stadium in Cape Town. "We tried our best as always," Nadal said. "It's a lifetime experience playing in front of such an amazing crowd in an amazing stadium. It was a big pleasure for me to be a part of it."